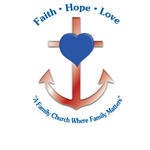 CONTACTS:

LOCATION: 2832 NE Jacksonville Rd. Ocala, Fl. 34470

PHONE NUMBER: 1-352- 537-4879 Fax 1-352-694-9926

WEBSITE: www.fhlcc.com

EMAIL ADDRESS: Church - faithhopelovecommunitychurch@yahoo.com

Pastor - pastorron.fhlcc@yahoo.com

First Lady - ladytmccoy@yahoo.com

FACE BOOK: Check us out

MAILING ADDRESS : Faith, Hope and Love Community Church, Inc.

P.O. Box 831663

Ocala, Fl. 34483

DIRECTIONS

GOING SOUTH

* Traveling south on I-75, get off on exit 352

* Go east on Hwy 40

* Make left (go north) turn on Pine Ave (Hwy 301)

* Make right on Old Jacksonville Rd (go east)

* Make left (go north) turn at 2nd intersection (2nd light)

* Cross first light (28th street) church on left (white and purple building)

GOING NORTH

If traveling North on I-75 get off on exit 352 and follow same direction.

Call 352-537-4879 for further assistance.

Best way to contact us is to come join us at our Wednesday Night "Life Preserver" Bible Study @ 7:00pm or on Sunday Morning @ 10:00am. Pastor Ronald and First Lady Toforya McCoy and the Faith, Hope and Love Family look forward to seeing you.